I'm very excited to debut some new music from my upcoming EP. I'll have the full band at Music Box Supper Club tomorrow night for a show featuring songs from my last 3 solo EPs, my faith based album, and the new EP coming out later this year. Come out and enjoy my amazing musicians, Efrain Hernandez, Jimmi Chance, Brent Hamker, and Tony Koussa as we ring in summer with some songs about longing and recognition. Here's a little Cool Cleveland write up: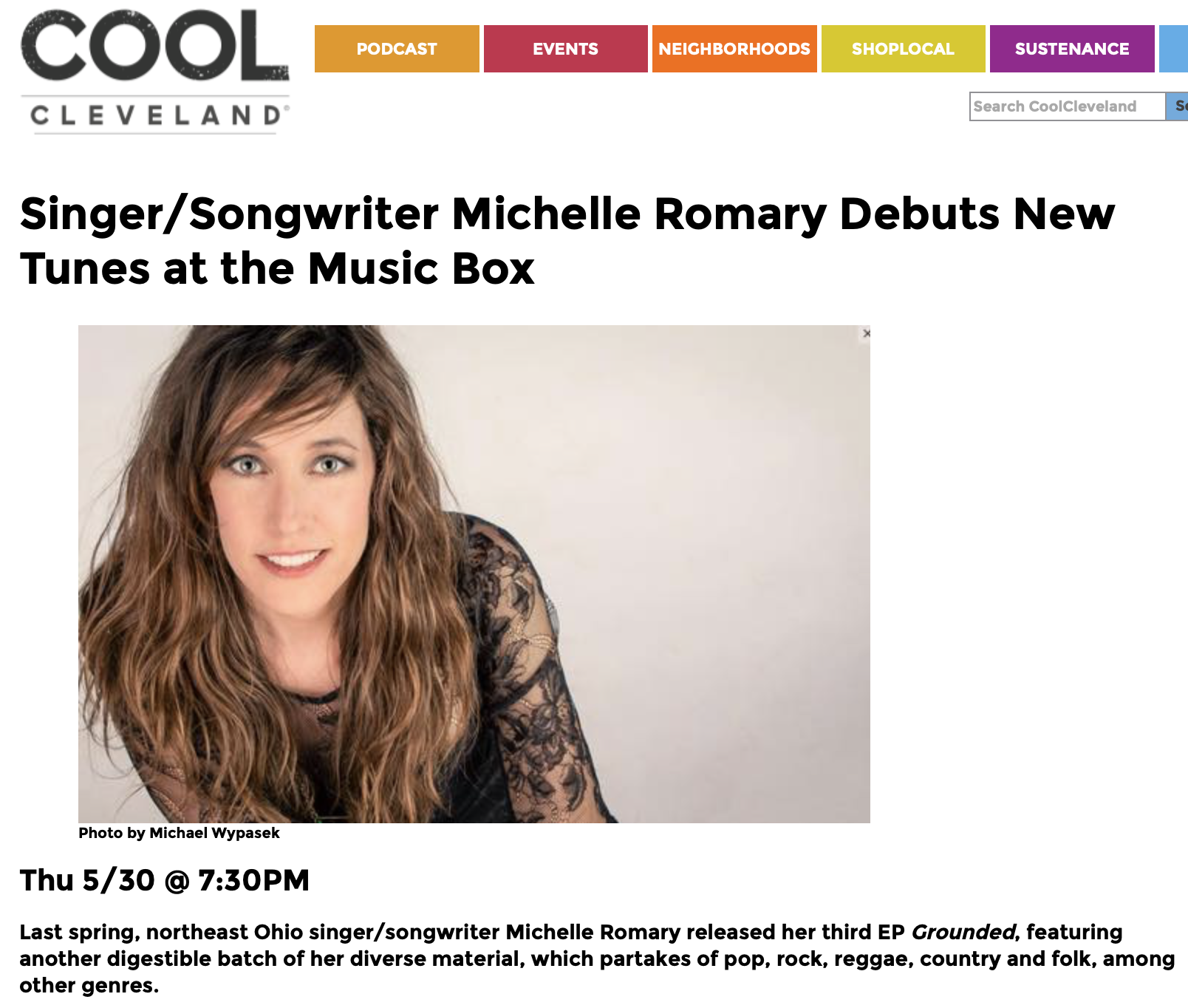 "Thu 5/30 @ 7:30PM 
Last spring, northeast Ohio singer/songwriter Michelle Romary released her third EP Grounded, featuring another digestible batch of her diverse material, which partakes of pop, rock, reggae, country and folk, among other genres. 
At the time she told us, "I feel like I — as well as many other people — just don't have the attention span for an LP anymore. I personally like to put out a release a year, and six songs is just easier and faster than having 10 songs ready to go. A lot of people even now are going to releasing singles, which I usually release from every EP." 
So she's already back in the studio, at Somewhere Recording with engineer Michael Seifert, working on her next group of songs to be released in June. She'll be debuting some of that new music — two of the singles from the upcoming release at a full-band show at the Music Box Supper Club. She'll be supported by Tony Koussa on keyboards and sax, Jimmi Chance and Brent Hamket on guitars, Darren Frate on bass and Efraín Hernández on drums. 
Tickets are $10 in advance, $12 at the door."